Strawberry Fair on Cambridge 105 Radio
Hot on the heels of of Radio Local, Strawberry Fair is one of Cambridge 105 Radio's biggest outside broadcasts of the year. We run one of the live music stages of the UK's largest free music festival, focussing on local artists ranging from solo acoustic acts to full ska and rock bands.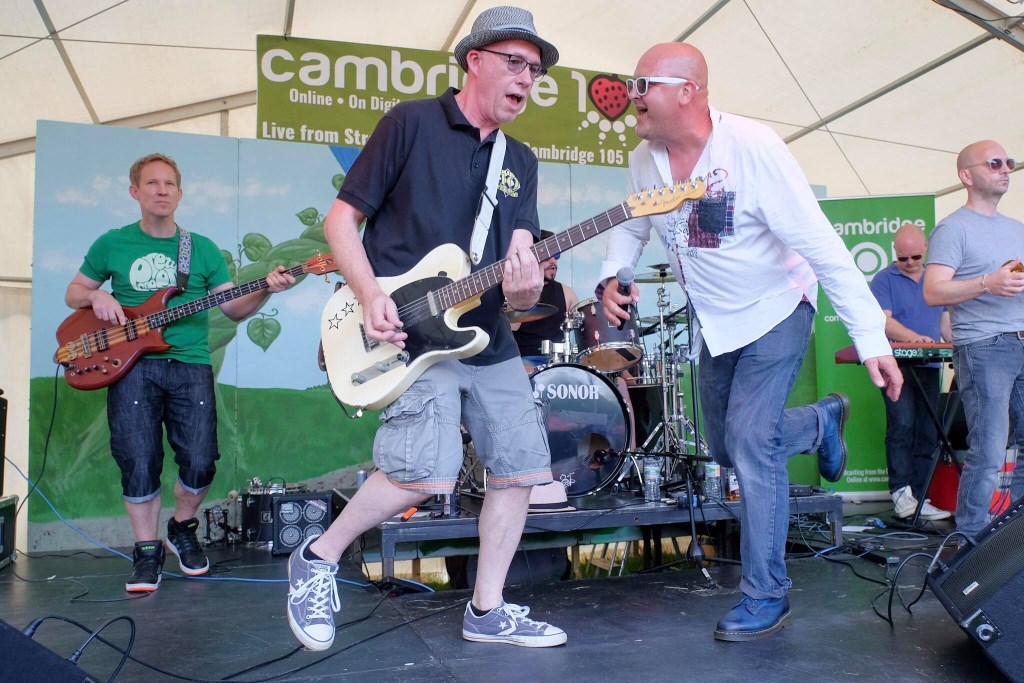 During the 12 hour broadcast, we hosted 16 artists. We're fortunate to have an excellent team which allows us to do this while having seamless broadcast coverage throughout:
Artists arriving met Martin, who managed our green room, making sure everyone got their kit set up in advance of their set, instruments tuned, and ready to go;
Dom managed the stage, getting the last band off and the next band on smoothly, checking all the mics were in place and everyone had what they needed;
I handled front of house sound;
Lawrence remixed the stage feed for broadcast, and drove broadcast continuity.
The split of "live" and "broadcast" is something we started a couple of years ago, with excellent results. It means I can do some (very quick!) sound checks with bands as they set up while the broadcast continues uninterrupted, and without me having to think about it.
From an equipment point of view, we achieve this with a Behringer X32 Compact (plus S16 digital snake) as the front-of-house mixer, and X32 Rack in Flossie, our outside broadcast van, as the broadcast mixer. FOH sends three stereo groups to the van: vocals, instruments, and drums. That allows broadcast to achieve a better balance on air, where there's no live sound from the drums or backline, without needing to do a complete remix on the fly. Broadcast sends a mixbus back to FOH with our music playout system and the presenters' radio mics that we can feed to the front of house speakers during changeovers.
Backhaul was once again primarily via IP, this time using a tethered 4G connection to the Raspberry Pi. It proved remarkably reliable, though we did have to drop back at one point to our Band 1 analogue FM link.
comments powered by
---